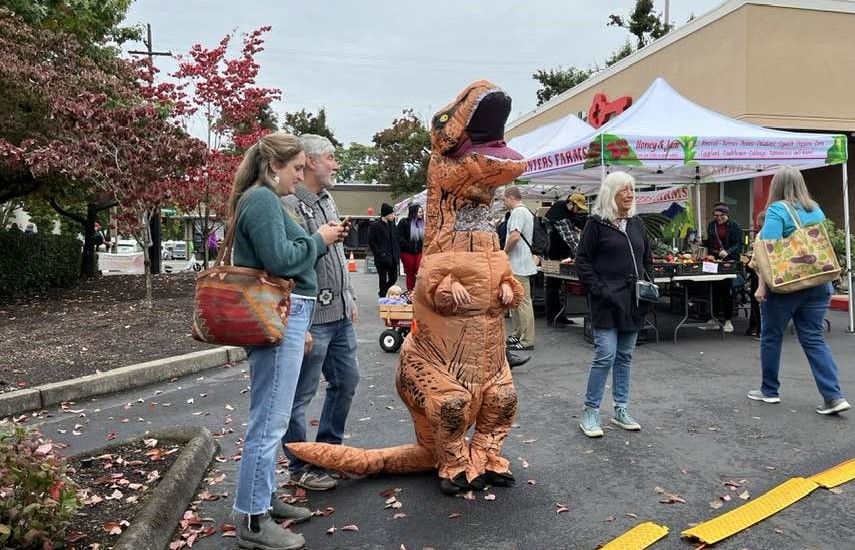 Photo Courtesy of Sarah Ells Fish

I hope that we are always able to play at a farmers market the weekend before Halloween.

Playing for dancing dragons and dinosaurs and Alice in Wonderland and a tiny Elvis is an awful lot of fun.Thanks to the Woodstock Farmers Market for allowing us to join in the celebration, as well as to the other markets we had the great pleasure to play at: Oregon City, Hollywood, Kenton and Woodlawn.

We met an awful lot of great people and, of course, ate very well all summer.

Sunday's market was also especially fun because we were joined by Sarah Ells Fish and Dan Fish, of the Sunfish Duo.   For the day, we were Free Range Sunfish. Those two bring a sparkle and new joy to the old time tunes they love, and it was a delight to play with them.

As we move inside for the rainy season, we'll be conscious of how lucky we are to live in a climate that produces amazing food and a culture that builds community around local agriculture.  We'll do our best to keep that spirit alive until the sun shines again.